Walking on Sunshine – by Alice Roberton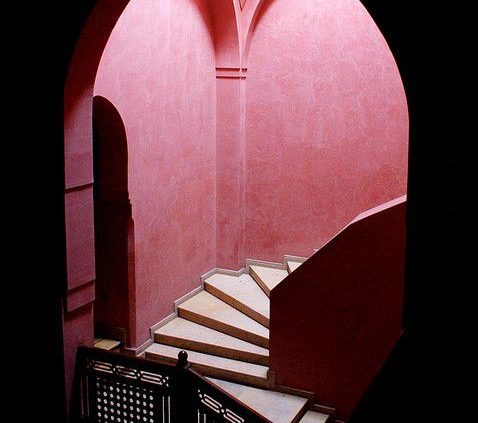 Summer is on its way, and with the warmth we (optimistically) await, comes a more relaxed vibe. Holidays, outdoor living, light and colour all help to make for a more enjoyable existence. The lines between indoor and outdoor living spaces become blurred when the sun is out, and we gain liberation from many of our daily trappings; enabling us to move more freely between indoors and outdoors. Life's essentials minimise, and simple pleasures are easier to achieve. Whilst rugs and carpets do a sterling job of adding warmth and comfort during colder months, their heritage is firmly grounded in warmer climates, so, for us, they are as much about summer as they are winter. In our opinion, never does a vibrantly coloured rug look more beautiful than when the sun is steaming in on it through an open door or window. Try pulling a familiar rug outside on a balmy day, drink in hand, and as you relax on it, you might just fall in love. Should you need to cool off, then lie, stretched out on a Beni Ouarain, you'll be amazed by the temperature regulating quality of its wool.
To celebrate the approaching season we have embraced exotic, Middle-Eastern style and have five hot colour palettes, all woven through the most beautiful new, vintage and antique rugs. As we unpack our recent consignment of new pieces, in a variety of shapes and sizes, visions of Lapis Blue and Palm Green, tones of blush pink and heady reds, vibrant citrus colours and pace-slowing neutrals are spilling out onto our showroom floor and giving us a sunny feeling.
Blues and Greens
We have new pieces in fresh Lapis and sage colours from the high Atlas Mountains and urban Morocco regions, as well as from South West Persia. This palette of colours makes us think of blue skies and deep oceans, tiled Riad's with water-features and refreshing plunge-pools. Boucherouites, Gabbeh and Azilal rugs reflect their native environments in terms of colour and weave, with each one offering something unique. Perfect for serious interior schemes or more informal and funky spaces, these pieces have all angles cleverly covered.
Pinks and Reds
The blush pinks, hot reds, terracottas and muted Bougainvillea magenta in these pieces are just saying 'heat' to us. The diversity of colour and tone, and the unique patterning in each piece, is a sight to behold – these rugs are truly sumptuous. There is something deeply romantic about the colours; which makes them a wonderful addition to a theatrical, boudoir style. Equally though, they can take centre-stage in a large space juxtaposed with clean white walls and simple furniture.
With a mix of traditional Berber rugs and pieces from Boujad and Rehamna, this selection is captivating, conjuring up visions of heaped spices in busy markets, searing hot days, and lemons piled-high in stone bowls. With burnt orange, natural Ochre and zingy citrus, these are the ultimate rugs for creating an earthy warm feeling in your home. Mixed up in a scheme with pottery, cleverly selected tribal furniture and plenty of plants these rugs shine bright.
The soft white, cream, brown and black tones of natural wool echo the simple life of the Beni Ouarain and other Berber tribes of the Middle Atlas Mountains. The tribes are devoted to agriculture and the shepherding which yields the fine wool for their traditional rugs. These rugs are the embodiment of natural living. Their soft geometric patterns somehow take on a very modern and minimalistic feel; they pair as well with a contemporary surrounding as they do with somewhere of cultural or historical significance.