What is The Best Rug For Dog Owners?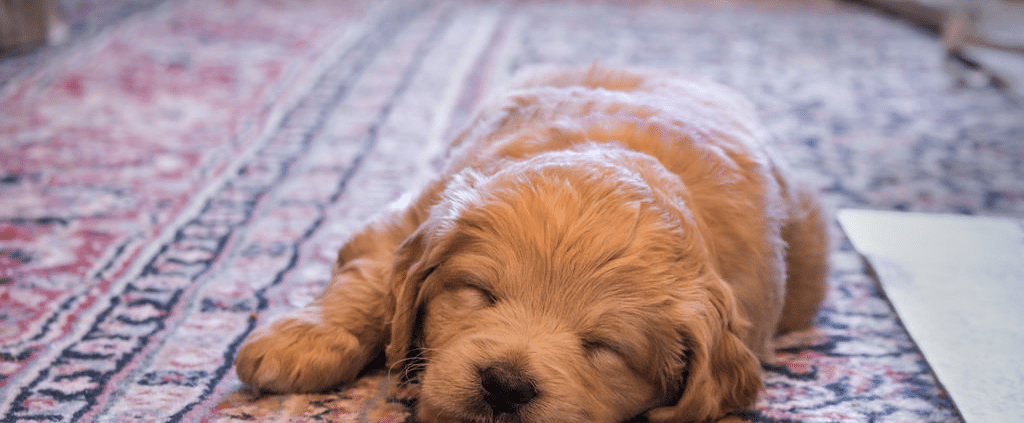 At Emily's House London, we like rugs and we also very much like dogs…We're often approached by dog owners, who are unsure what rug to buy because of their loyal, furry companion. Just because you share your home with a dog, it shouldn't mean you have to compromise on buying a beautiful rug. From the best for pet hair to ones for dogs that don't always make it outside to 'do their business', we take a look at the best kinds of rugs for dog owners. We also take a quick look at how to look after and protect your rug from your dog with the correct cleaning regime.
Stains
A sad fact of sharing your home with a beloved dog is that there will be times that they urinate in the house. This tends to happen more often at the beginning and end of their life. They will also cause dirt to appear on your rug in the form of mud or even worse, fox faeces.
One way to make your rug last longer in general is to invest in a good underlay. This is especially beneficial for flatweaves and kilims, which will also stop the rug from slipping and moving.
Although dogs love to snooze on soft long haired pile rugs…..a kilim, short pile rug or our vintage overdyed rugs with extra short shaved pile are the smarter choices to make.
The worst for your rug is not that your dog has an "accident" but the fact the rug does not thoroughly dry afterwards, which makes the yarn rot! The most effective way to treat this is to apply water to begin with to dilute the stain, followed by mopping it with a kitchen towel straight away. Start from the outside of the stain and work inwards to limit the affected area. Then make sure your rug dries thoroughly by placing it on the underfloor heating, a radiator or use a hair dryer to make sure the rug get completely dry.
Rugs for dogs that claw or chew
Dogs aren't nearly as bad as cats when it comes to 'clawing' up your home, but some breeds or even individual dogs are more likely to claw away at a rug than others and even if they don't, their nails are still likely to affect the quality of your rug. Avoid looped piles as these can be caught by claws and are more likely to be ruined, so try to find a cut pile instead. A better solution all-round is to keep your dog's claws clipped regularly. Also avoid rugs with tassels that dogs are likely to chew and play with .
Dogs that shed
Unless you have specifically chosen your dog based on its ability not to shed much hair, the chances are it will shed hair all over your house. The easiest way to protect your rug from this is to give your rug a shake outside every couple of weeks. Additionally hoover the rug when needed and every four to five times you hoover make sure the reverse is also vaccuumed as just as much hair can accumulate there, as on the front.
Colour
You can also help yourself by choosing the right colour. For the most part dark or brightly patterned rugs will hide pet hairs best, but of course look to the colour of your pet. If your dog has black hair then a white rug will show up and vice versa. Also go for a short pile which will be easier to clean. A daily clean with a lint brush will clear up most dog hair from a short pile rug.
Best textures
One might think that a rug made from synthetic materials is easiest to clean but actually wool is a better fabric to choose. Wool is also hardier than many synthetic materials and is easier to get stains and urine out of. In fact, any natural textures such as jute, , cotton and seagrass will also be better to maintain and keep well.
Cleaning
When it comes to keeping your rug clean from dog urine, there are liquids you can spray on your rug to make them go 'somewhere else'….any bigger supermarket has it in their dog section.
For small stains you can invest invest in an anti-stain carpet or rug cleaner, ideally one made with natural derivatives rather than heavily synthetic ones which may damage the fabric of the rug or cause the colours to run.. The easiest option is to buy a 'dry' cleaner which simply needs to be shaken on and rubbed in before leaving for a bit before vacuuming. A great option is Natural & Clean Dry Carpet Cleaner. It's also worth having a spot cleaner on hand for sudden accidents.
For bigger cleaning jobs, i recommend:
LONDON http://www.orient-rug.com
GLOUCESTERSHIRE http://www.restoraction.co.uk
This is a photo of myself and my daughter, Emily, with our family dog: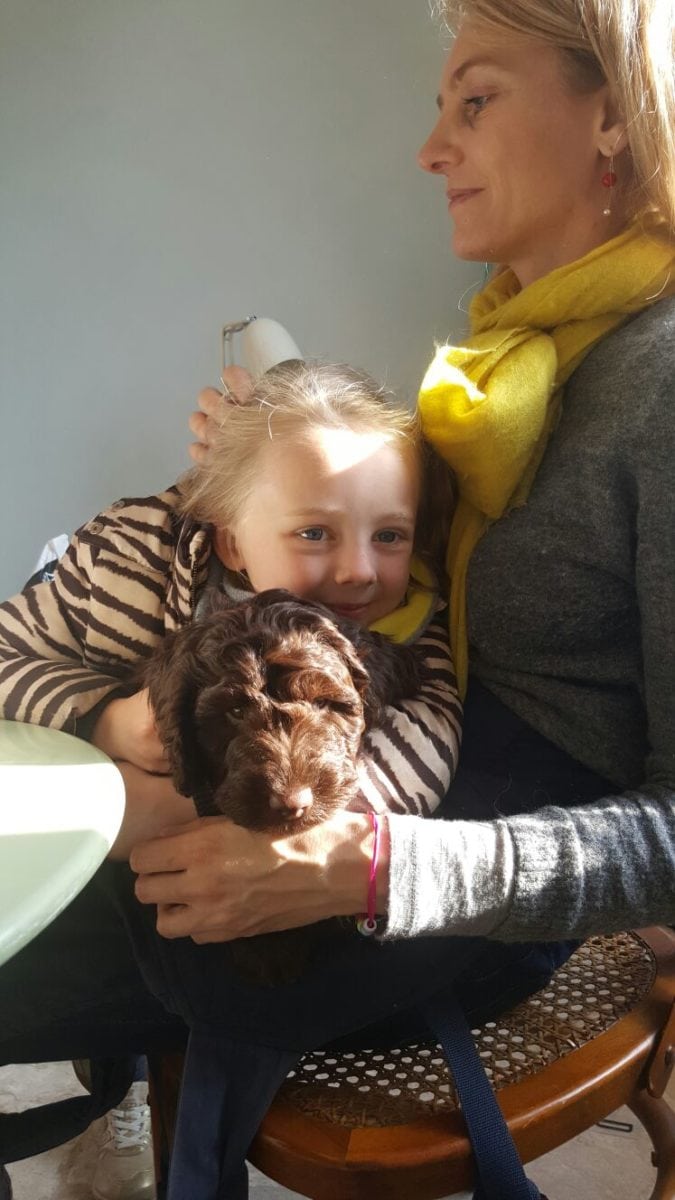 Hopefully this short guide will help you find the right rug for your pet. Contact Emily's House London for more advice and guidance on choosing the best rug for your home.