Highland house tour….Scandi-Scottish style at Kinloch Lodge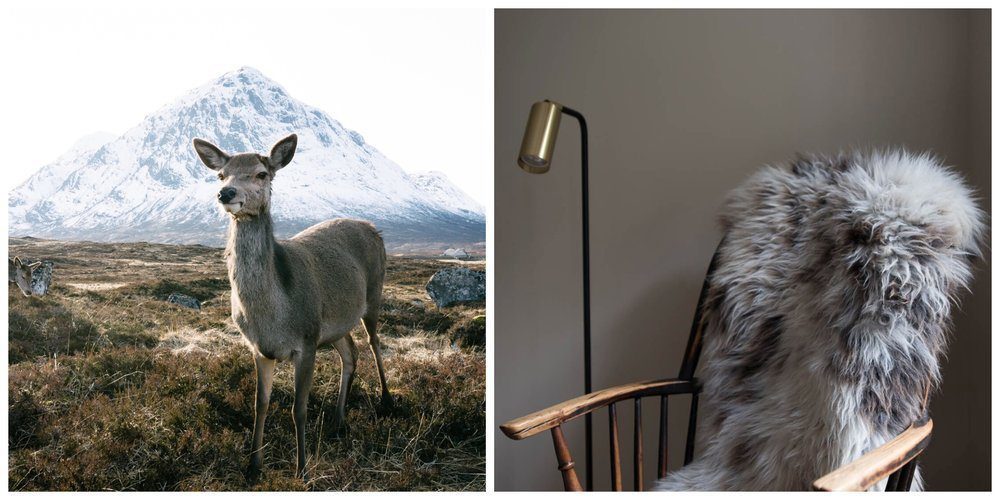 Picture the map of Scotland and let your eye go almost to the very top of it, just before the island of Orkney. This is Sutherland, where new Highland hideaway Kinloch Lodge is located, surrounded by the purest wild Scottish nature as far as the eye can see. Now imagine the wintery chill in the air, the lashing rain and unforgiving wind, the crisp sunlight glinting off snow peaked mountains and the changing colours of the grass and trees as they settle into the muted colours of winter. All of this became a source of inspiration for designer Ruth Kramer when she worked alongside Kinloch's owner Ann Storm Pedersen to create a cocooning environment for visiting guests to retreat to.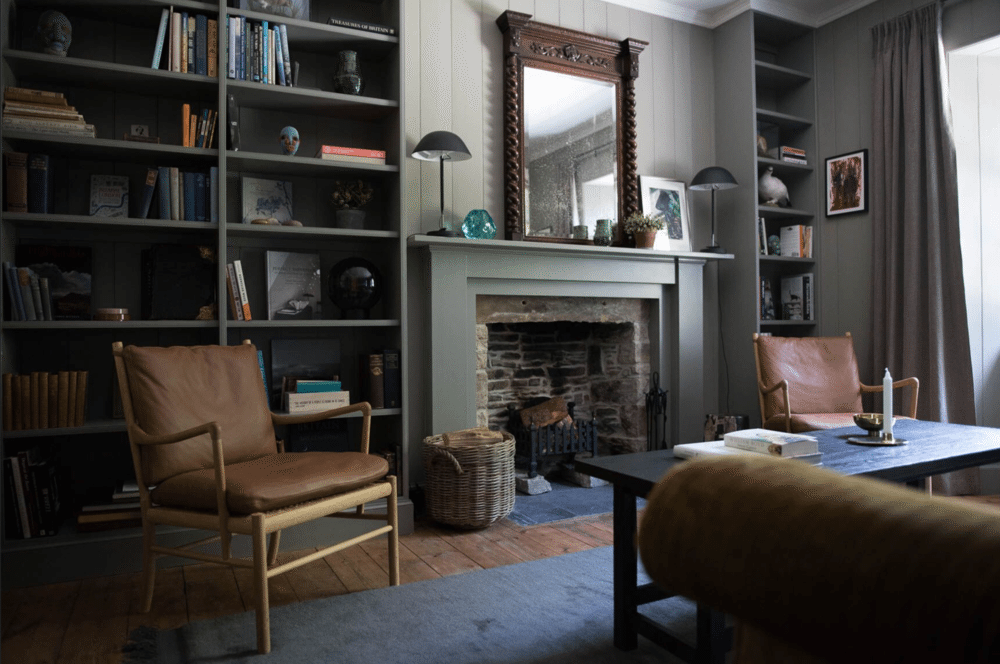 The duo had already worked together on sister guesthouse Killiehuntley (which we wrote about at the beginning of this year) where they developed a language of Scandi-Scottish style. "It's even more remote here," notes Ruth. "We still wanted to keep the Scandi-Scot feeling but wanted an artier feeling here and developed the idea of a collector sitting in his landscape. A person who has lived here for a long time with their private collection – it was like a layer of Anne and I that we played with."
Like Killiehuntley, Kinloch has history and its re-design is contemporary "but a bit quirkier," says Ruth. "We chose things like fossilised stones and petrified wood alongside art by Danish and International contemporary artists. When you sit here, especially in the conservatory,  and look out at the view we wanted your eye to also find interesting little things to rest on indoors."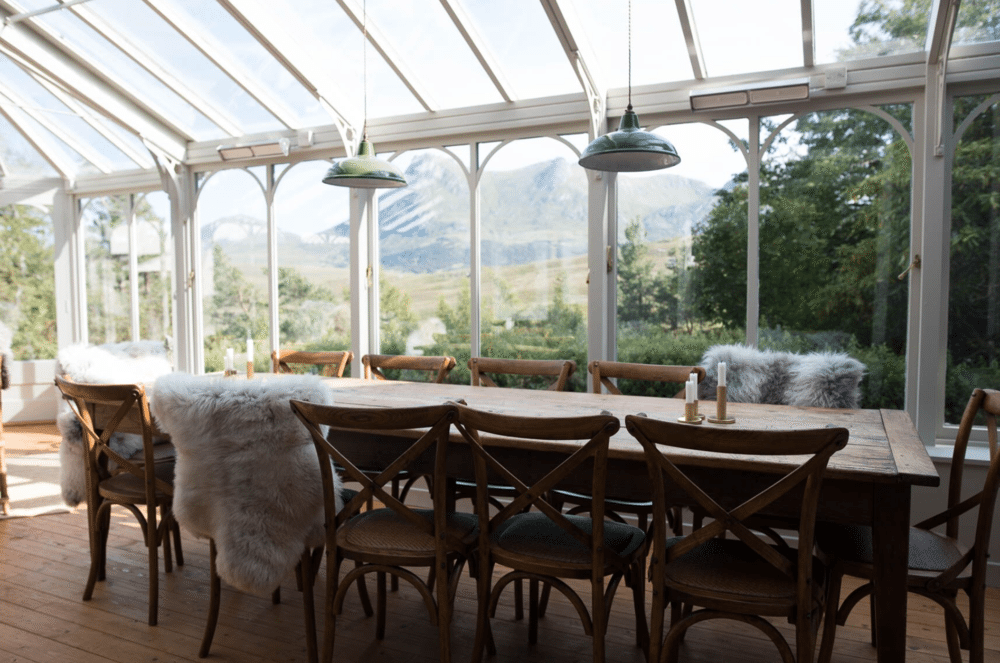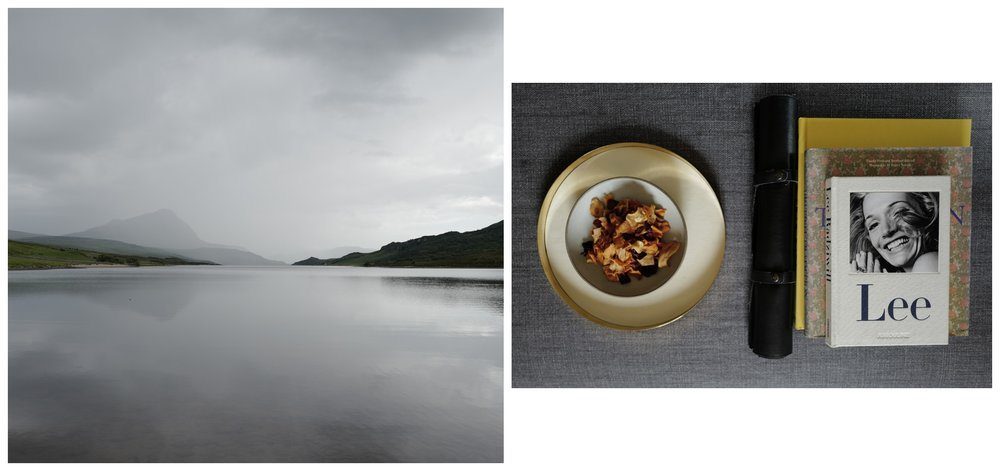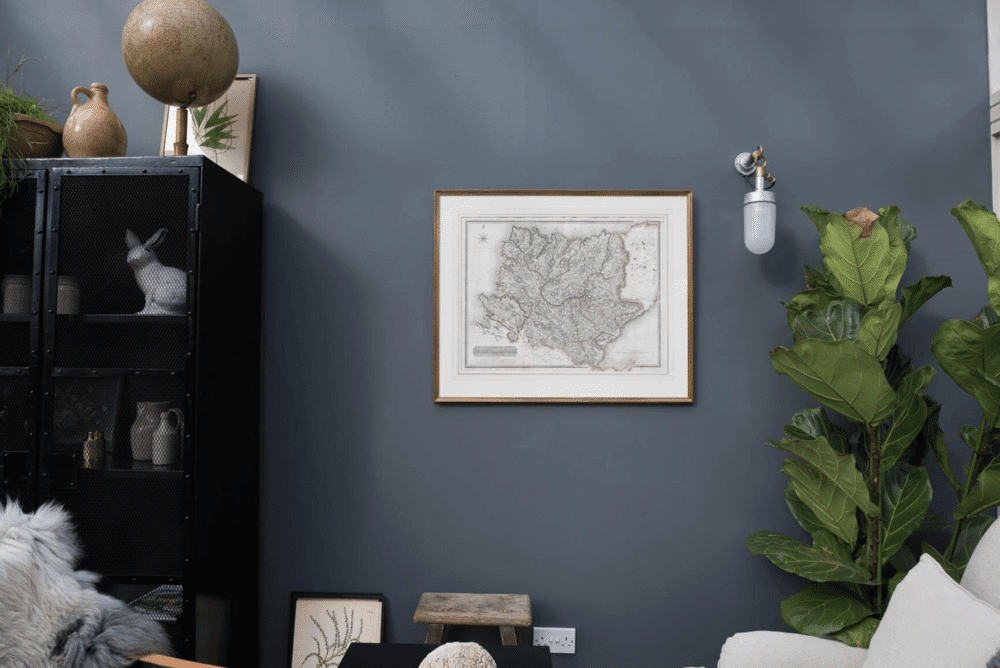 Ruth has a background in textiles and worked hard with Anne to give each piece of furniture an identity and a cosiness. "It was a high priority to use natural fabrics on sofas and chairs and to add three dimensional textiles to the pieces. We're always draw to natural materials, linen, wool – and do also use very nice velvet and chord with no polysester in them so that the materials age gracefully," she says. "What we really want is a warm feeling to go all the way through the house – people get a welcome hamper and then this caring feeling continues throughout their stay in every detail."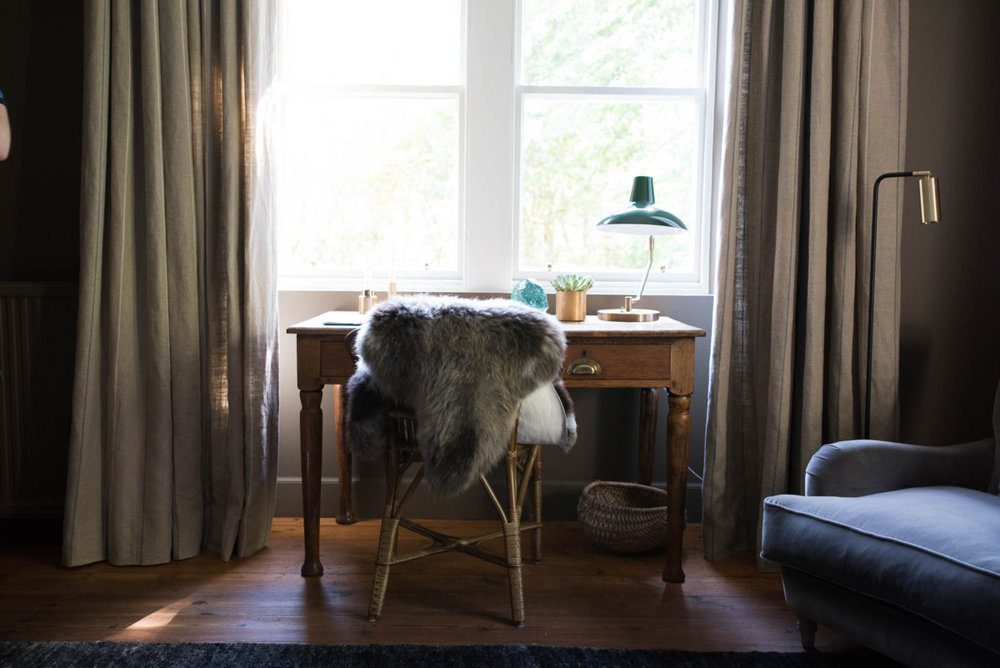 For the colour palette, the design team chose earthy  browns and greys. "Colours that in a busy world would feel very calm," says Ruth. Plenty of highlight shades dot the house subtly in paintings or objects, seeming to borrow ideas from the scenery outside. Ruth explains that she and Anne also became more daring with darker tones in Kinloch. "If a room was dark we'd make it a bit darker rather than fight against that – we'd decide on it when in the house," she says.
"For both Anne and I it's important to keep being curious as designers. We don't picture the same recipe each time, but keep on twisting it and changing it."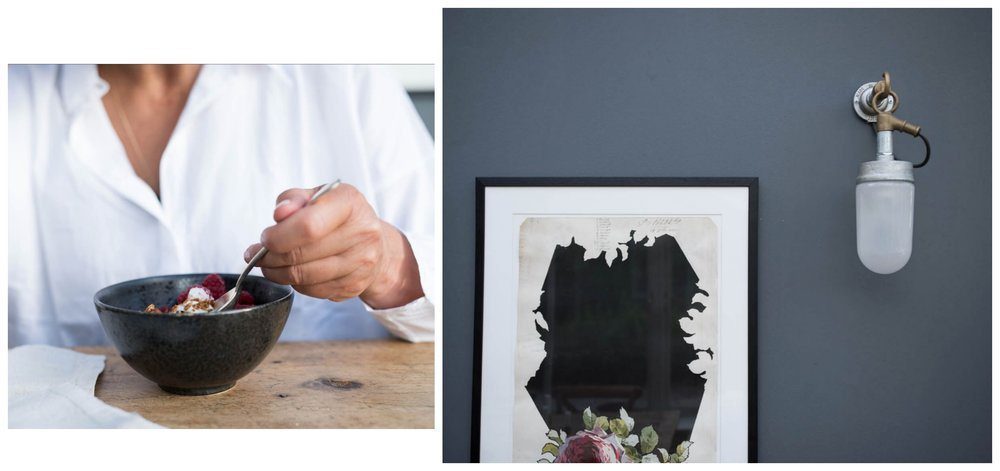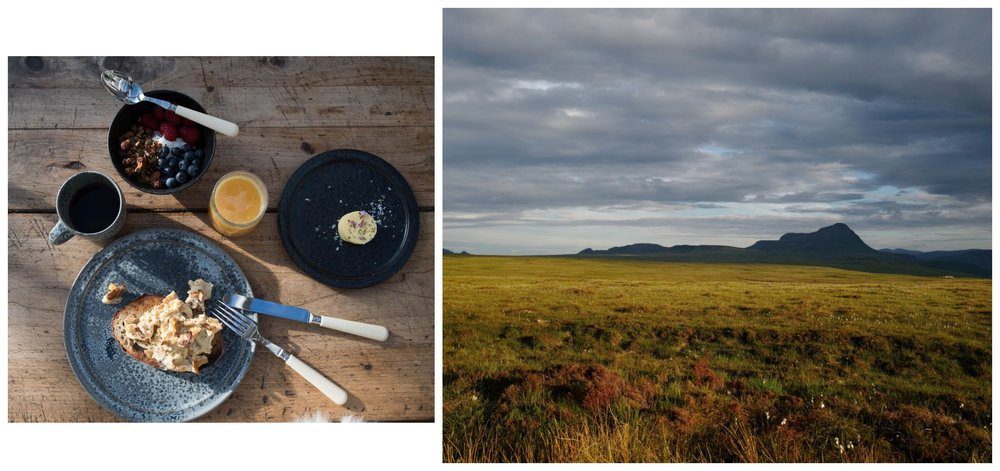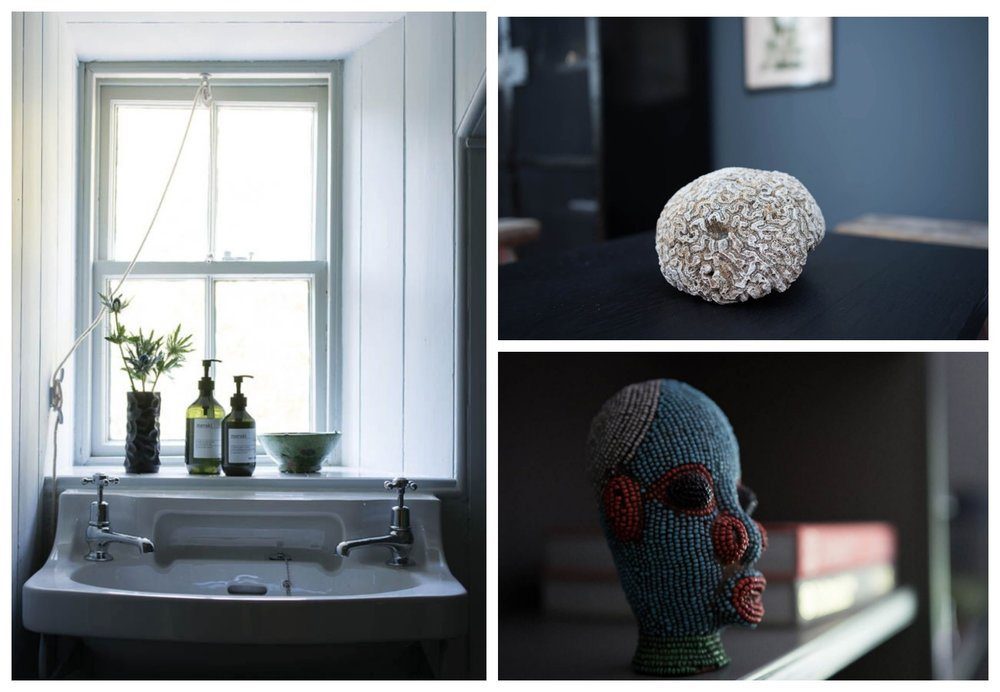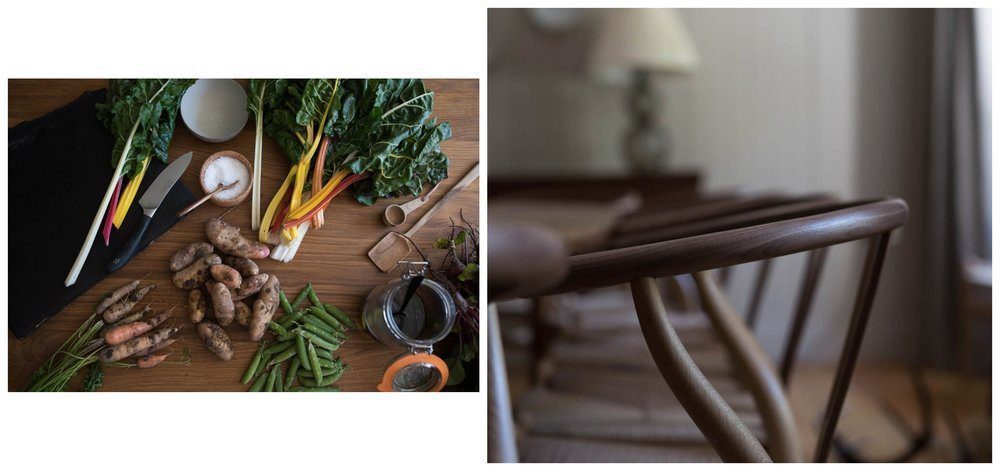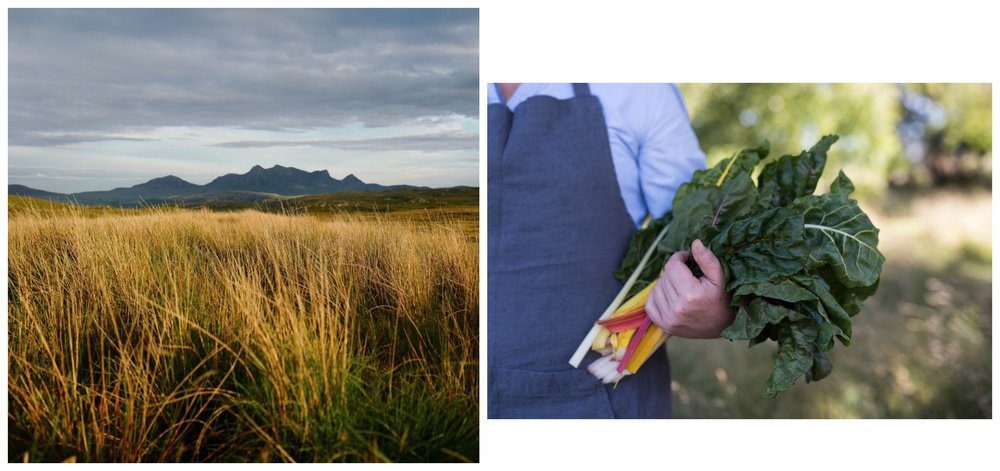 Find out how to book your stay at Kinloch Lodge here.
All images courtesy of Kinloch Lodge