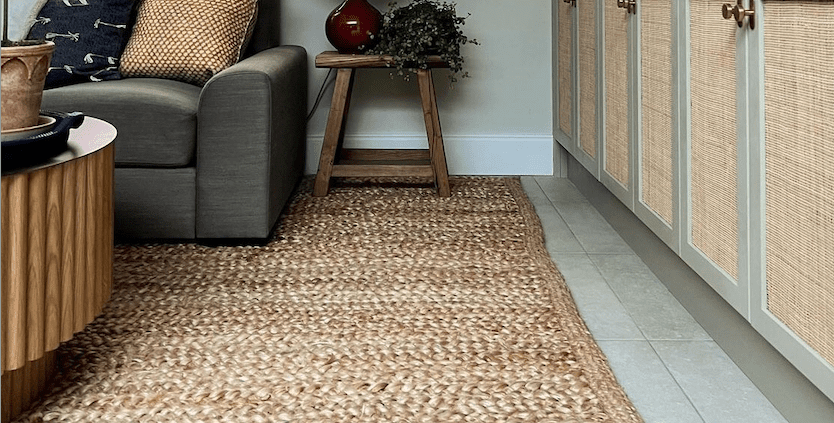 Beautiful thick braided jute rugs in size 244x300cm or 244x330cm, both @950£ (not anything like you see in the bigger home stores)
These jute rugs are handmade with a thick braided weave and two raised borders on the shorter ends. They are neutral in look and feel, making it the ideal large area rug option in various interior styles.
Jute is a soft material, making for a cushiony feel underfoot. Handwoven with a soft texture and a plain thick braided weave, these large area rugs really work in so many rooms!
With a width of 244cm they work well under a kitchen table, leaving enough space for chairs sliding in and out. The jute rug also makes a great living room carpet and even goes well under a kingsize bed, ensuring that there is enough rug to land on when getting out of bed!
If these sizes are not right for you, then please get in touch for your bespoke order!
Photo credit: Interior designer Cecilia Halling.
Display 15 Products per page