Interview with a designer – Cassandra Ellis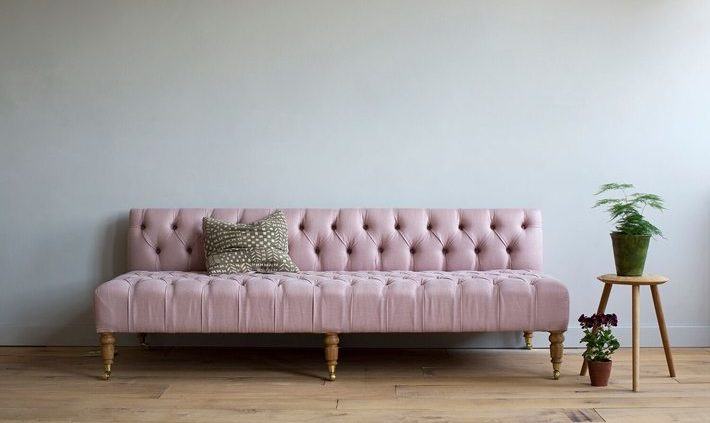 The interiors world is an inspiring one, and we particularly enjoy working with – and getting to know – multi-talented designers such as Cassandra Ellis. A furniture and homewares designer, interiors stylist and author, she grew up in New Zealand and now works from her studio in SW London. She collaborates with independent craftspeople across Britain who make her simple yet beautiful furniture, textiles and other home goods.
She believes in quiet and thoughtful design, responsible production and quality that lasts. Music to our ears!
We caught up with her to find out more about her design ethos…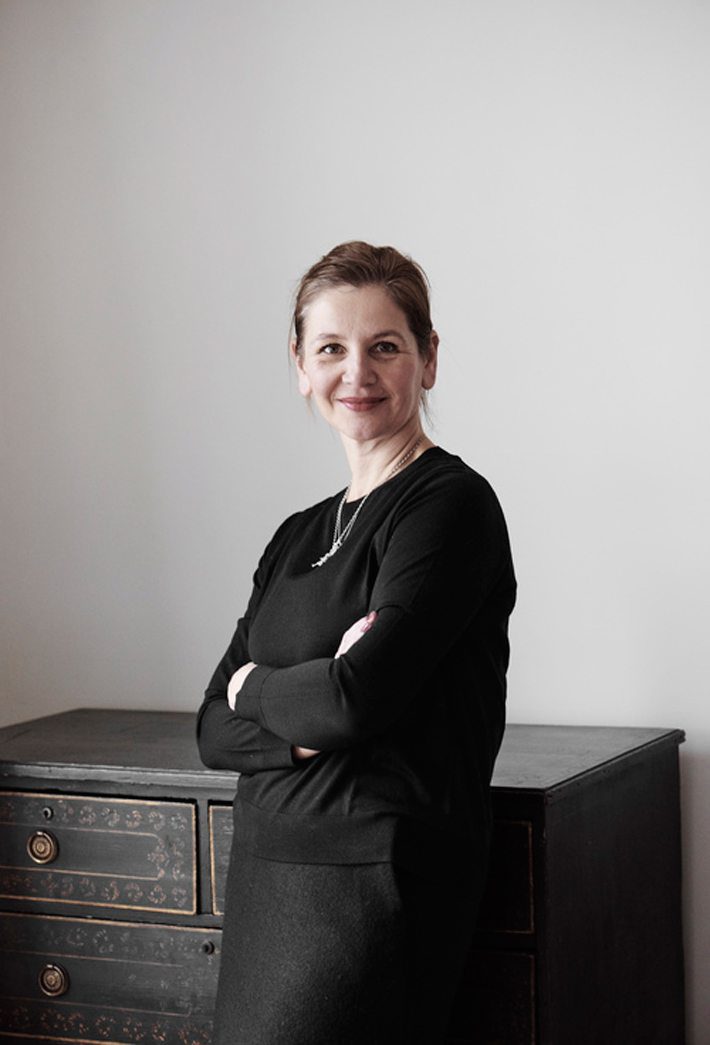 "Making somewhere look nice is much easier that making it feel great – and I'm much more interested in the latter."
What made you want to work in interiors?
"I've always been obsessed with the notion of home – literally starting as a small girl, I was utterly fixated on people and how they lived – their stories and how that manifested into a physical space, how you felt when you entered their home and therefore how to make a space feel good. Making somewhere look nice is much easier that making it feel great – and I'm much more interested in the latter."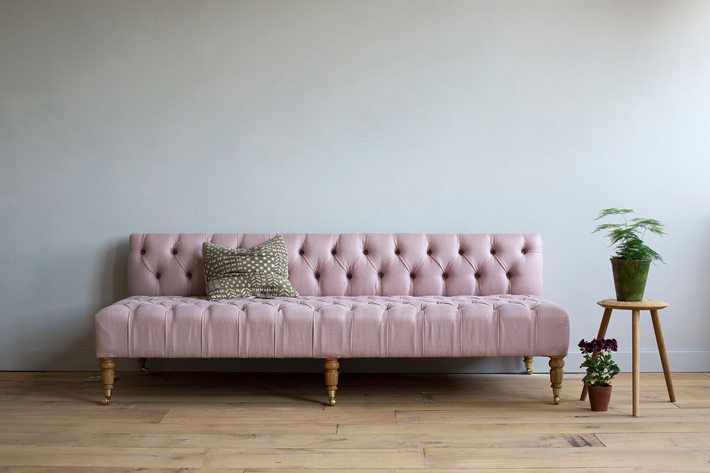 Cassandra's deep-buttoned Daybed was inspired by the idea of making every space in your home useful
Can you tell us a little bit about the process behind your design collaborations? 
"I like to work with makers who have great skills and are preoccupied by what they can make and how well they can make it. I think carefully about what people and their homes need, I start the design and then seek out the best person. I also like to work with lovely people – the vibe between you is super important. When I work on interiors projects I want to know how clients would like to live – what fills them up and what they would like to explore. The decorating aspect comes later."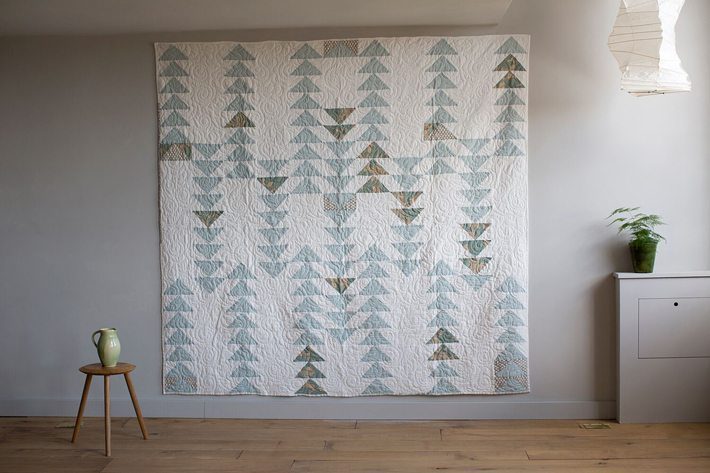 Cassandra's signature quilts use both new and old fabric sourced from around the world, to create individual quilts that are beautiful and practical
What would your ideal project be?
"I would love to do the interiors for a shared ownership scheme – this may sound odd, but I think people who are working hard to own their own home need and deserve good design. I think many of the current offerings can be much improved on without expanding the budget – a lot of new developments feel really sterile and almost impossible to make into a warm and inviting home. Most people will have to stay in their homes for longer and so these spaces need to work better for the variables that life may throw at them."
What inspires you?
"Beauty – in all forms and ways."
What are your top tips for using colour and pattern in a room?
"We all have our own unique colour and pattern palette. I would always start by creating a physical moodboard of how you want your space to feel – not pictures of sofas that you want or other people's rooms, rather postcards and images from catalogues and magazines that represent the mood you want to live with. You cannot help but see a theme of what inspires you. From this you can see a clear colour palette and your version of pattern. I do this for every project I start. It gives me a clear direction to refer back to when I'm about to select individual pieces."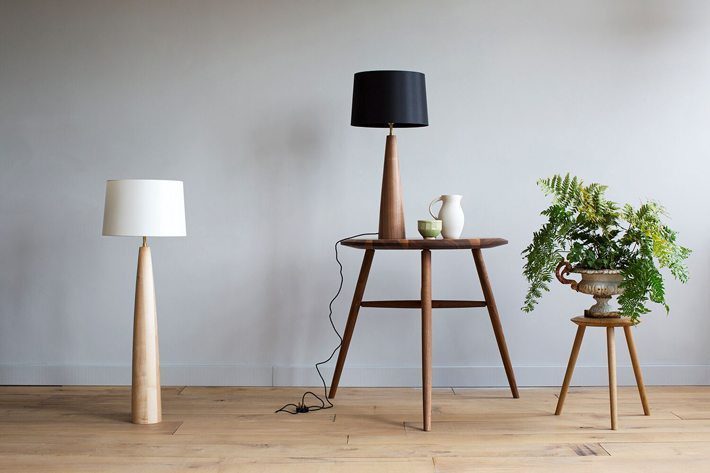 The Sharing Table is a perfectly proportioned dining table for two
What are your favourite types of rugs and why? 
"I like rugs that blend into a room – rather than a bold statement rug, which is why I love antique rugs – particularly faded antique rugs. I like to select rugs after I've chosen the palette for the room or home and try to pick out the rugs less obvious colours in other parts of the decor. This way the rug becomes a subtle layer and is more integrated into the space, which makes everything feel more considered and quieter."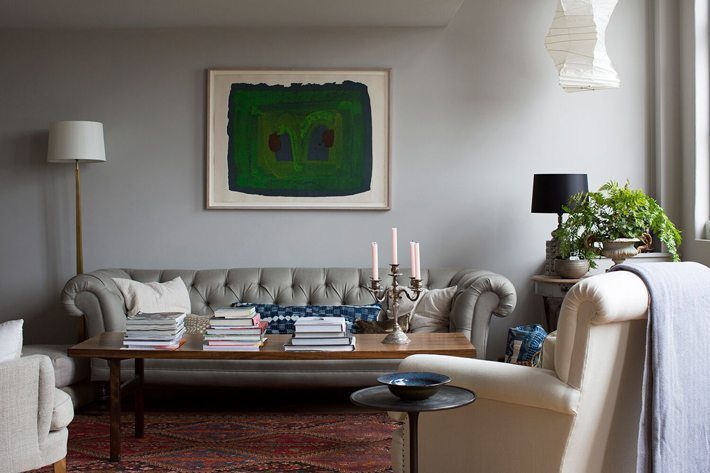 Cassandra's homewares and furniture are designed and made in Britain using excellent materials and craftmanship, with antiques textiles sourced from around the world
Do you have any tips on using rugs to define zones in rooms?
"Try not to float a rug in the middle of a space  – it never looks right, it just looks plonked and people don't like walking across them (enormous rooms and halls are excluded from this tip!).
"If you have a small room, try and use a rug that is almost as big as the room – and keep all the furniture on it. This stops the room looking 'bitty'.
"If you've found a rug that you love but it's too small, you can always layer it on top of a rush mat or sisal weave, to pull it all together.
"In a large space, you can use individual rugs to define different parts of a room, but keep the palette similar so that your eyes aren't jumping everywhere – rather gliding seamlessly. In our living room, we have rugs placed to define individual seating areas as well as a rug placed under my husband's glass desk, to signify that this is a separate area within the room, but is also harmonious with the rest of the room (when the desk isn't covered in paperwork!)."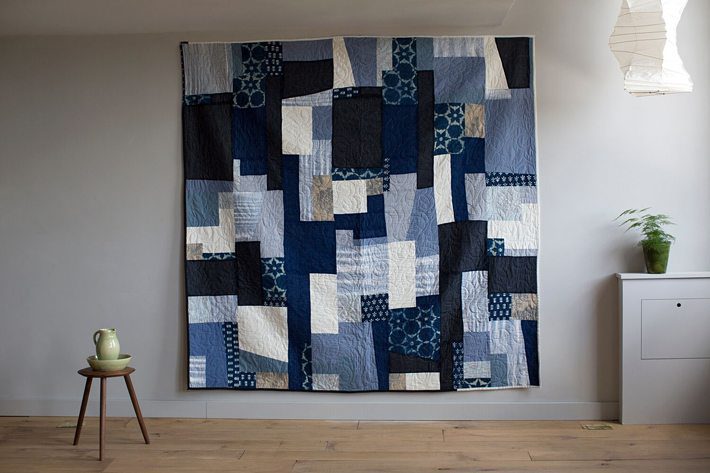 Quilt Two combines a mixture of new Indian Khadi cotton and Indian block prints, as well as Antique Japanese silk, Vintage African cotton and wool and English block print
If you weren't a designer, what would you do for a living?
"Grow flowers."
Finally, what's your biggest guilty pleasure?
"Books, books, books and museum/gallery memberships."